Ian Nice, the senior cyber architect at Crossword Cyber Security Plc, gave a talk on threat intelligence to IASMEs level two trainees at a neurodiversity workshop, in the Kiln, a partnered CIC.
Crossword Cyber Security Plc is a cyber security company dealing with medium to large clients including FTSE and S&P with offices in the UK, Poland, and Oman.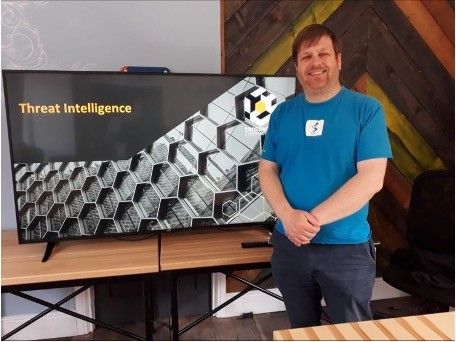 Richard Footman from NCC Group, a company who advise global technology, manufacturers, financial institutions, critical national infrastructure providers, retailers, and governments on cyber security, also gave an 'inspiring' talk to our trainees regarding his role in incident response and how he got there.
These talks give trainees an invaluable insight into the real world of cyber security and threat intelligence from people in the industry. A great learning opportunity all-round.
     – Tilly Williams