We are all pleased that our training programme with neurodivergent trainees has gone so well, but we at the UK Cyber Security Forum in conjunction with IASME want to use our particular skills in other spheres too, and with this in mind we have launched a Community Cyber Service pilot scheme to provide safety advice and practical measures to ensure that vulnerable people are protected from online threats and potential scams whilst online and using devices. 
Cybercrime as we all know is becoming an ever-important issue: over 50% of all crime in the UK is cybercrime related, and certain groups of people are seen as a significant target for criminals who will willingly exploit their lack of awareness online to contact these individuals and gain access to their computers and devices. 
And so, in partnership with Sanctuary Housing Association we began to trial this project at Noble House, a retirement home on the outskirts of Worcester on Monday morning.  In attendance from IASME was David Millard, Community Projects Co-ordinator, Wendy Barker, head of Community Projects and me, Alex Jones, Welfare Officer.  We were also supported by Jamie Draper, Information Security Team Leader and Yusuf Raja, Graduate Trainee in tech from Sanctuary Housing and PC's Mandy Gregg and Paul Slaymaker who even went around the home knocking on residents' doors alerting them to the morning's proceedings.
So, with tea, coffee and biscuits provided, some of Noble House residents settled down to a fantastic presentation from David, outlining how the scheme would work and how we would support them throughout, even supplying devices where needed.  Jamie also presented a 'Scam Survey' quiz which everyone took part in, throwing some light on some of the nefarious ways scammers try to steal from us: various online fraud schemes, including online banking, Amazon accounts and significantly, pension scams.
PC Mandy Gregg also told us all about the terrible case of a 'romance scam' she had investigated, where a woman lost her life savings and even her house to a man who was using 'identity theft' to pose as a lover who was in serious financial difficulties.  After all this, a lively discussion ensued about the importance of being safe online and the potential threats from social engineering. 
Scammers have been known to go under a fake name and profile and convince the victim they are in a relationship. This is known as a romance scam and can be used to gain the victims trust to steal both money and personal information. Elderly people are targeted because of their isolation. 
So what's next?
Basic cyber security initiatives aimed at the older generation can reduce the number of people affected by fraudsters.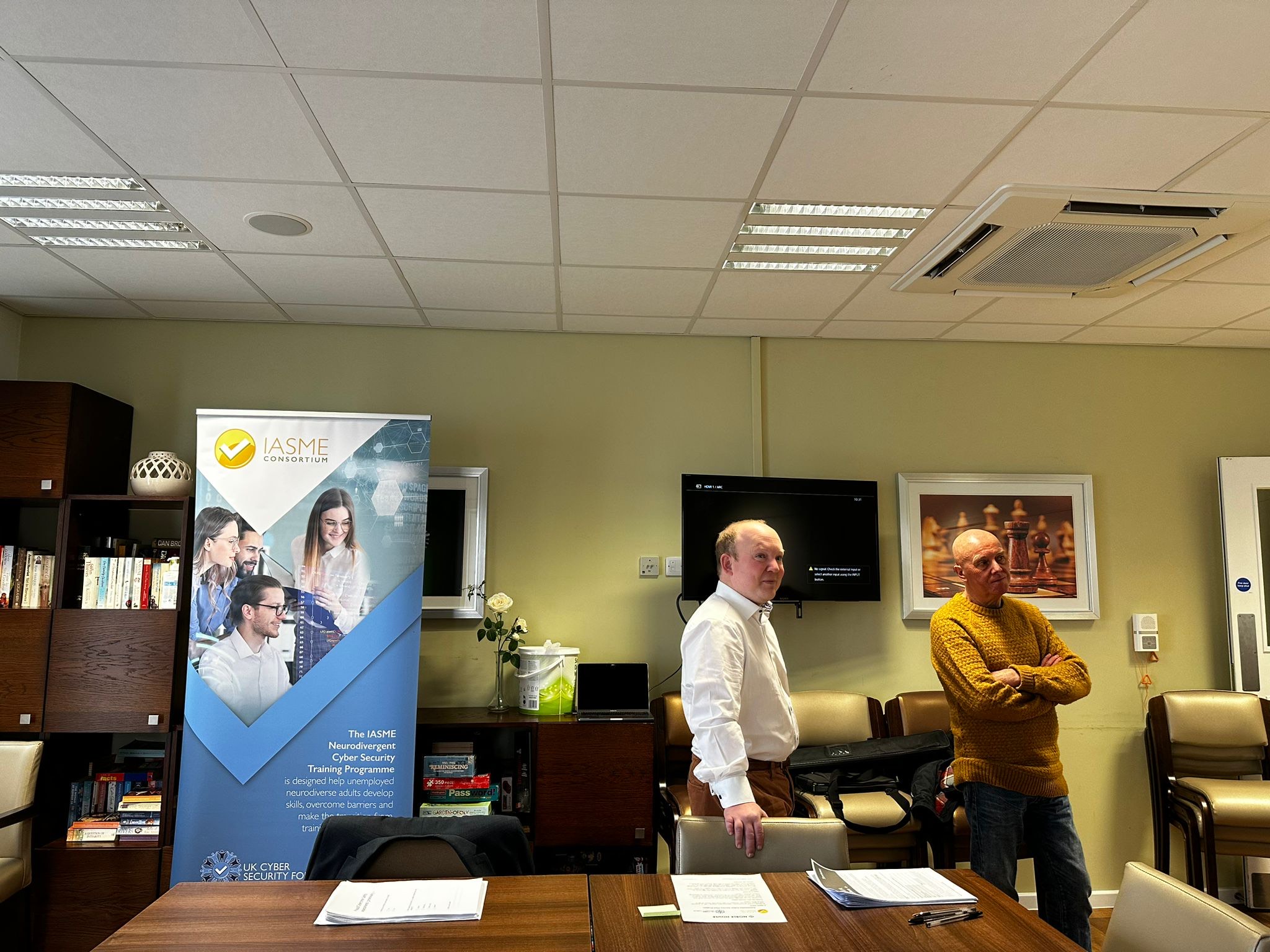 What is the Community Cyber Service Pilot?

The UK Cyber Security Forum have launched a pilot programme to address the issues of cyber related fraud that particularly affects vulnerable people and some older people who might have less experience with technology.
Based at Sanctuary House retirement home, the program will install basic technical controls onto the devices of fifty residents and include high level management motoring to protect the security of the devices over a six-month period.
The UKCSF community team will provide hands-on support for the individuals and their devices and there will be monthly cyber-health checks and access to a helpline.
     – Alex Jones