IASME was selected as Cyber Business of the Year at the annual Cyber Awards 2022. A big congratulations to everyone, we've all worked very hard and appreciate such recognition.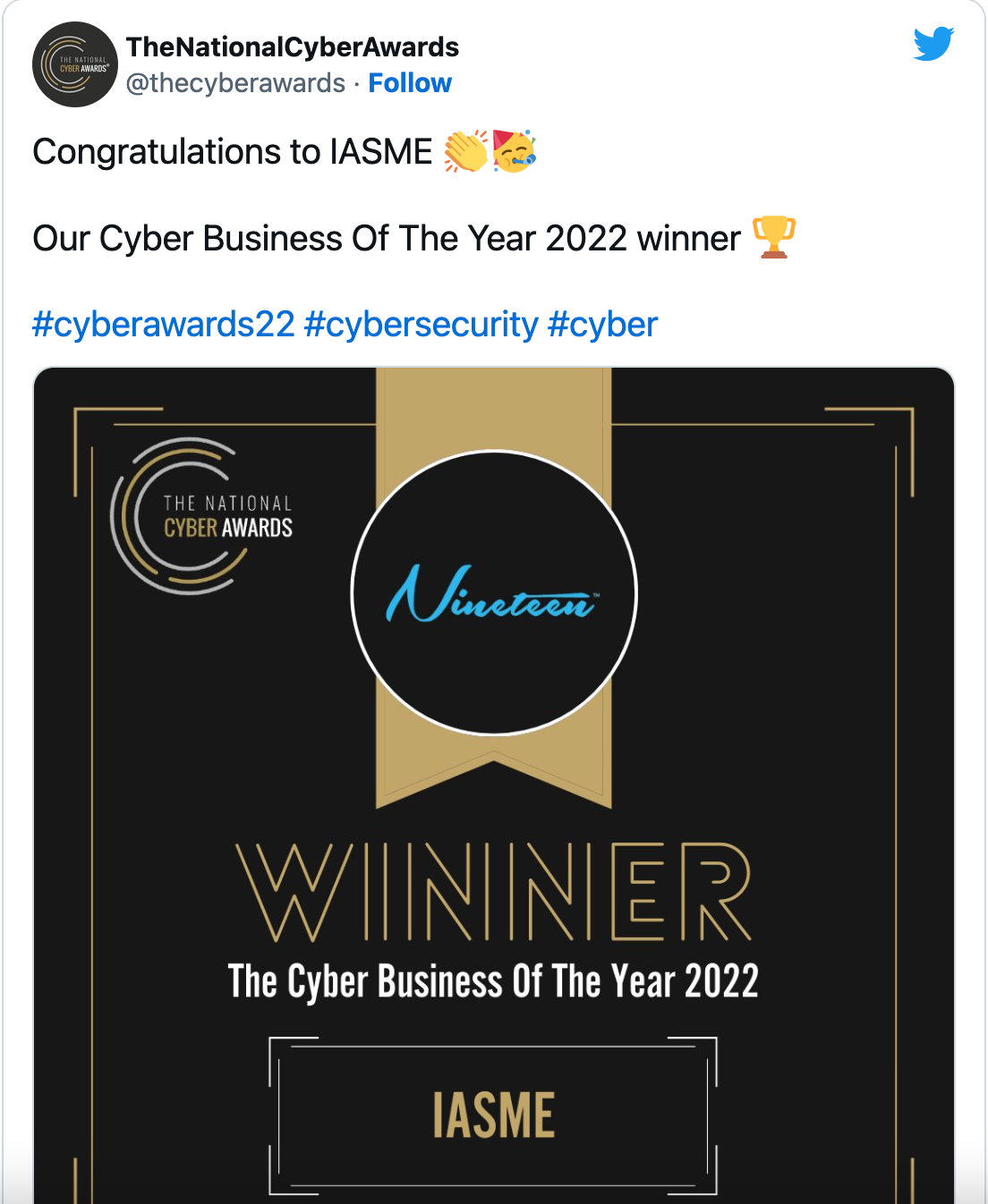 Job Opportunities
Please refer to a more recent newsletter.
Quick Tips
During interviews, do not shy away from asking the interviewer questions and showing interest in the company/role you are applying for
Prep for standard/typical interview questions with a family member or a friend. If you can't, try asking your job coach for support
Study the job description and identify the required skills. Update your CV to reflect that information
Bring a notebook and a pen. There is nothing stopping you from taking notes during (or bringing your own notes with you) to the interview
Prepare smart questions for your interview. (i.e. What challenges did my predecessor face? What does success mean in this role? What is the future of this role?)
Tie your answers to specific skills, experiences, and knowledge you possess. Give examples to evidence these
Prepare the outfit for your interview the night before
Training & Development
Microsoft Technical Architecture Fundamentals – This is Microsoft's free learning platform, it will help any technicians aspiring to pass exams and gain one of Microsoft's certifications. Content is free to access by anybody.
TryHackMe | Red Teaming Career Learning Path – Recently TryHackMe launched a new learning path for those who are subscribed to the service. This collection will teach you the basic fundamentals of red teaming as well as introduce you to a number of exploitations.
TryHackMe | Intermediate Nmap – New addition to the TryHackMe series on Nmap scanning. Does not require a subscription to access the content.
     – Patryk Wozniak